GLOBAL FOOD SAFETY AND SUSTAINABILITY STANDARDS AT YOUR DOORSTEP: A PRACTICAL GUIDE TOWARDS EASE AND SCALE IN IMPLEMENTATION
An Overview on Krishi GAP
The major challenge faced by farmers' organizations and food processors is the lack of understanding of the standards and guidance necessary for implementation, particularly in crop production clusters.
Krishigap platform provides comprehensive guidance in the form of Quality Manuals, Procedures, Records templates, and other essential information required for certification, facilitating ease in implementation on a scale. The standards covered by Krishigap Digital Platform include. ...
Standard copies are not available on the Krishigap website, due to copyright Issues.
You can purchase standard copies from the respective scheme owners as mentioned below by visiting their websites.
What Krishi GAP does
Skill Development on Global Food Safety and Sustainable Standards
Connecting the buyers to the certified organizations.
Digitization of the data and records involved in the certification process.
Future of skill development in the digital age
Skill development of farmers organizations and food processors with ease and scale of implementation of food safety and sustainable global standards.

Events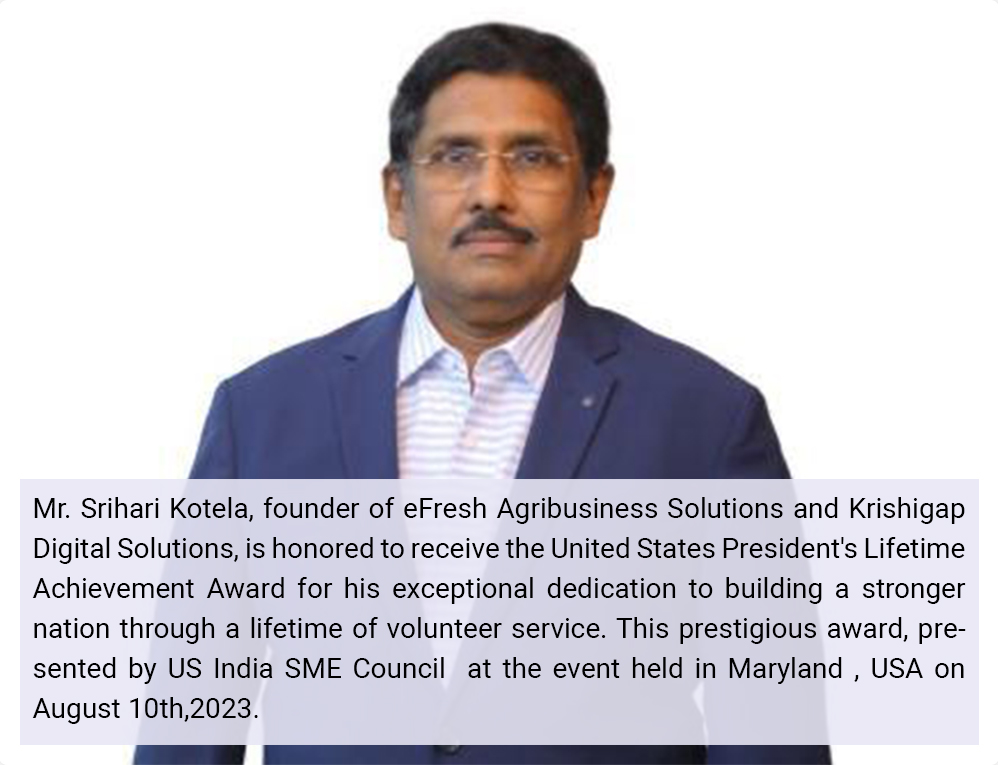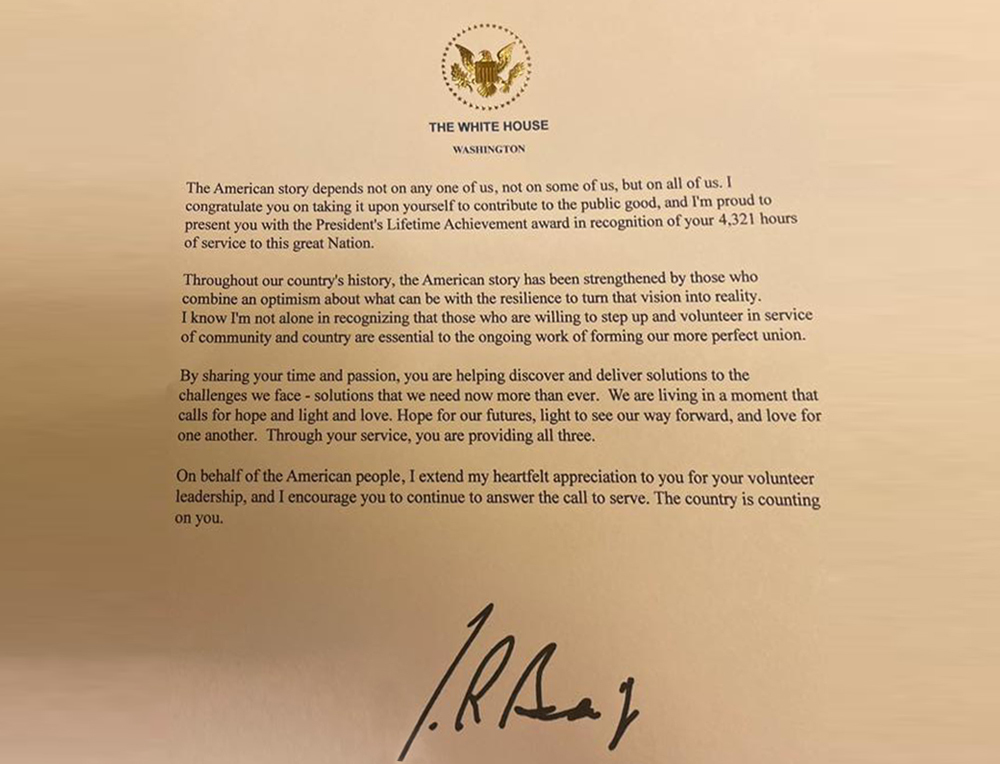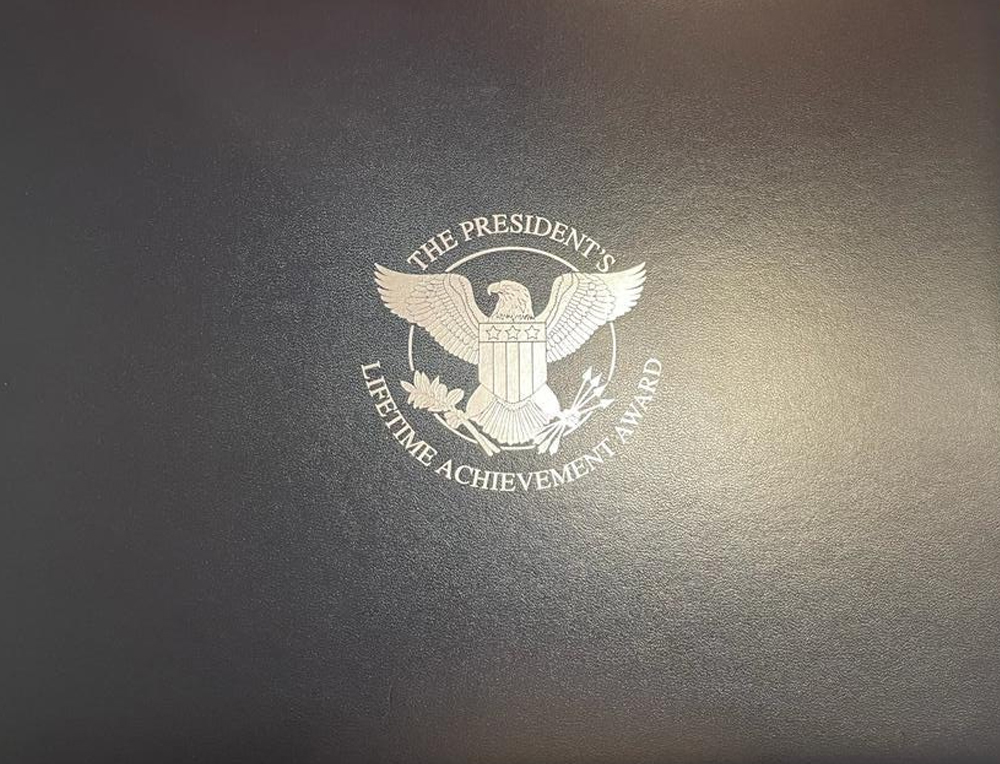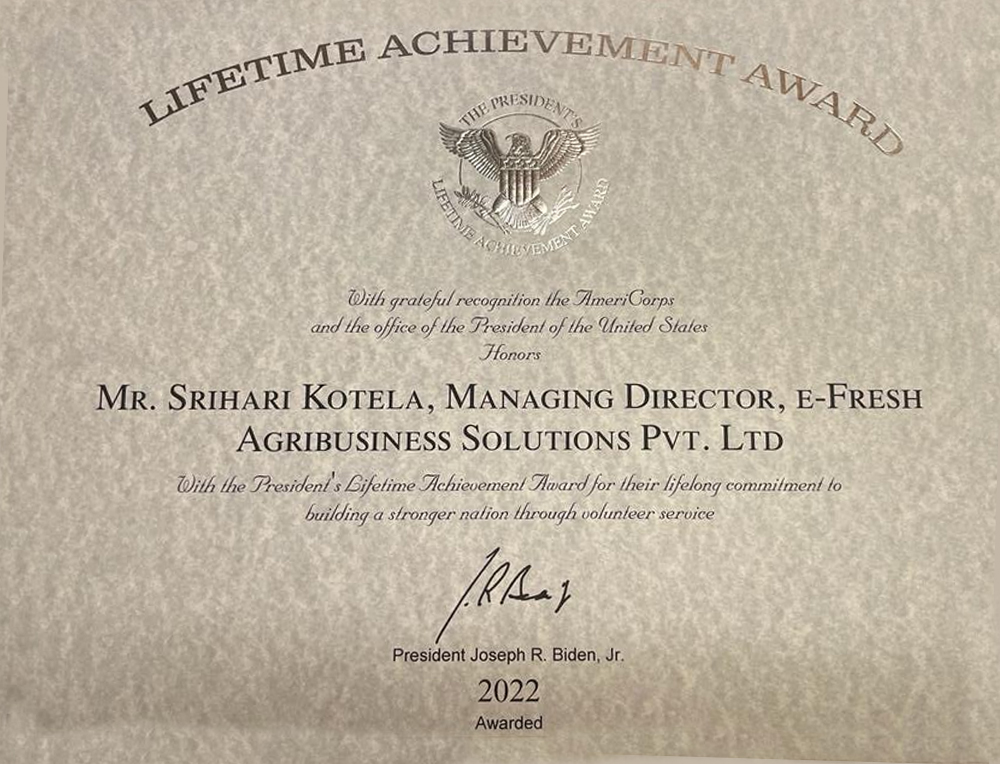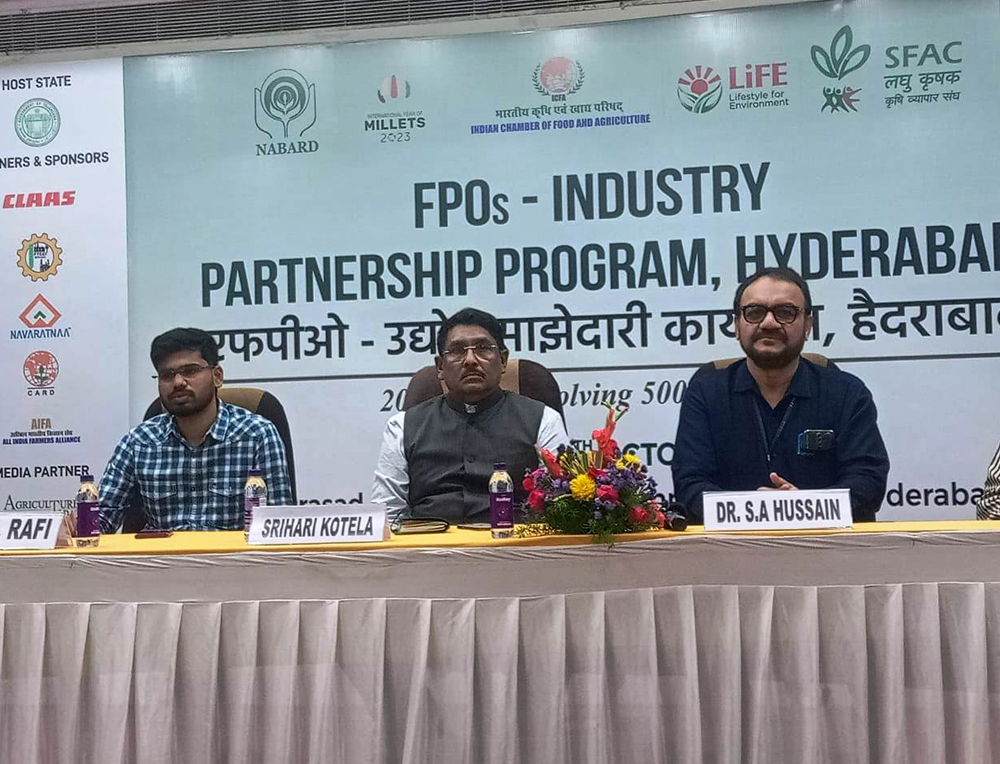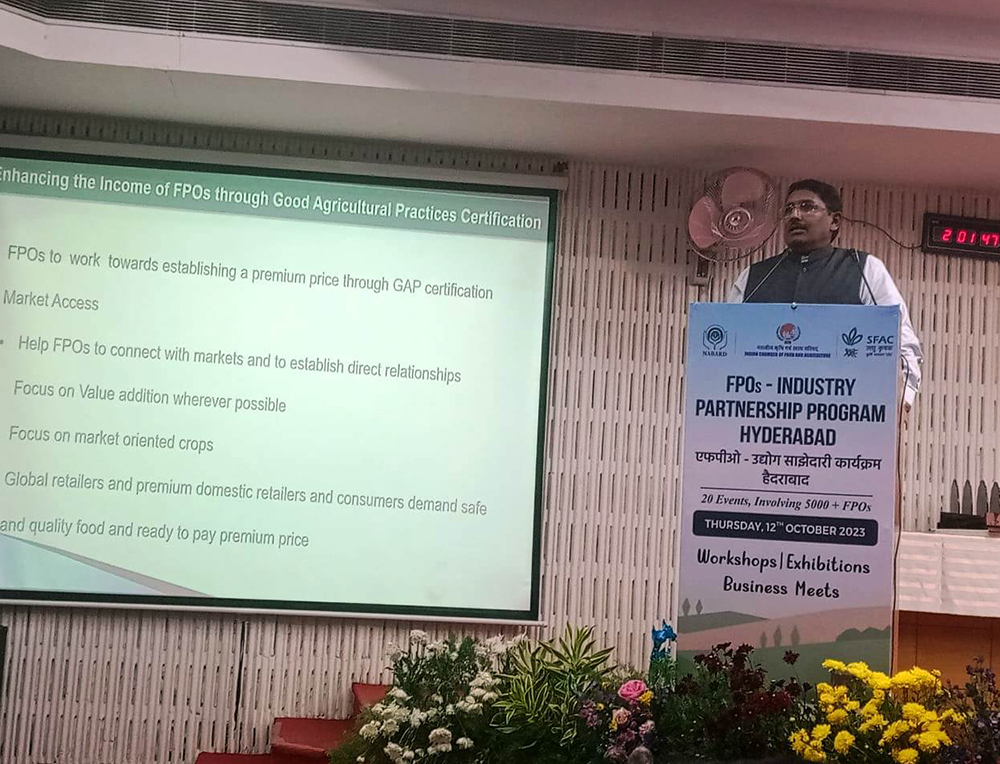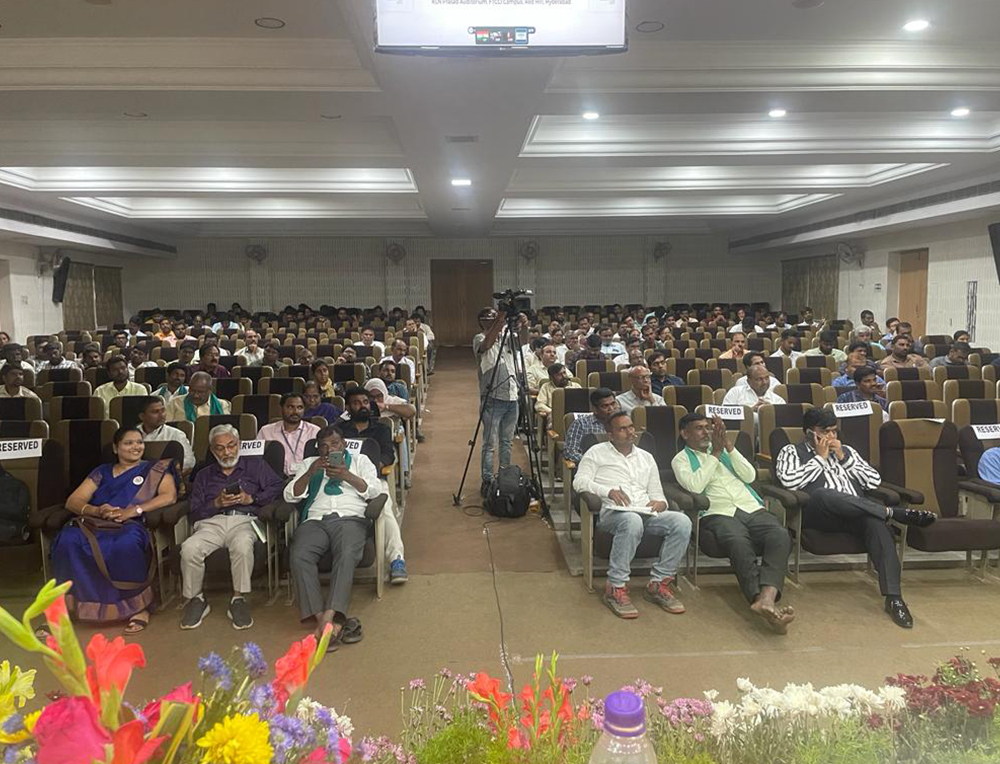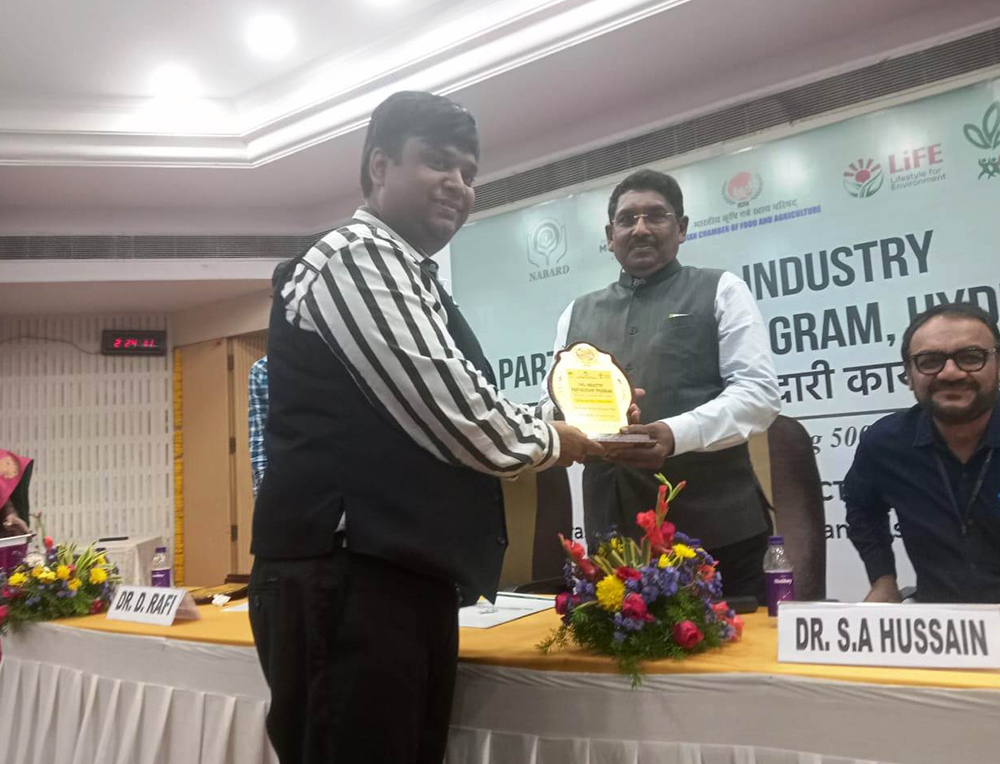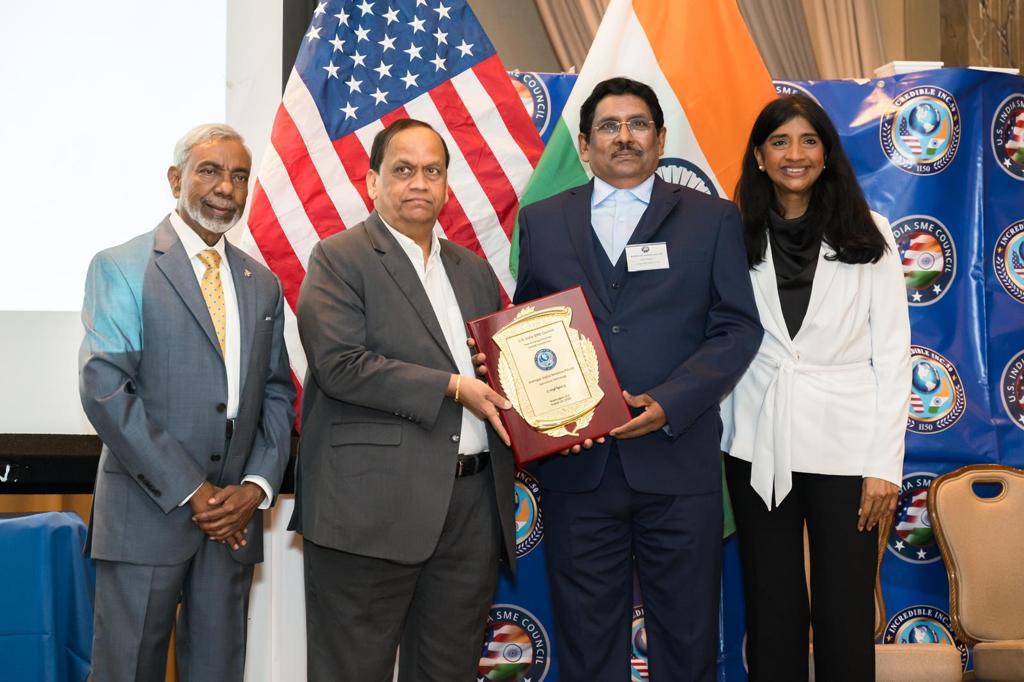 With Mrs Arun Miller (left) ,Maryland, Lt Governor.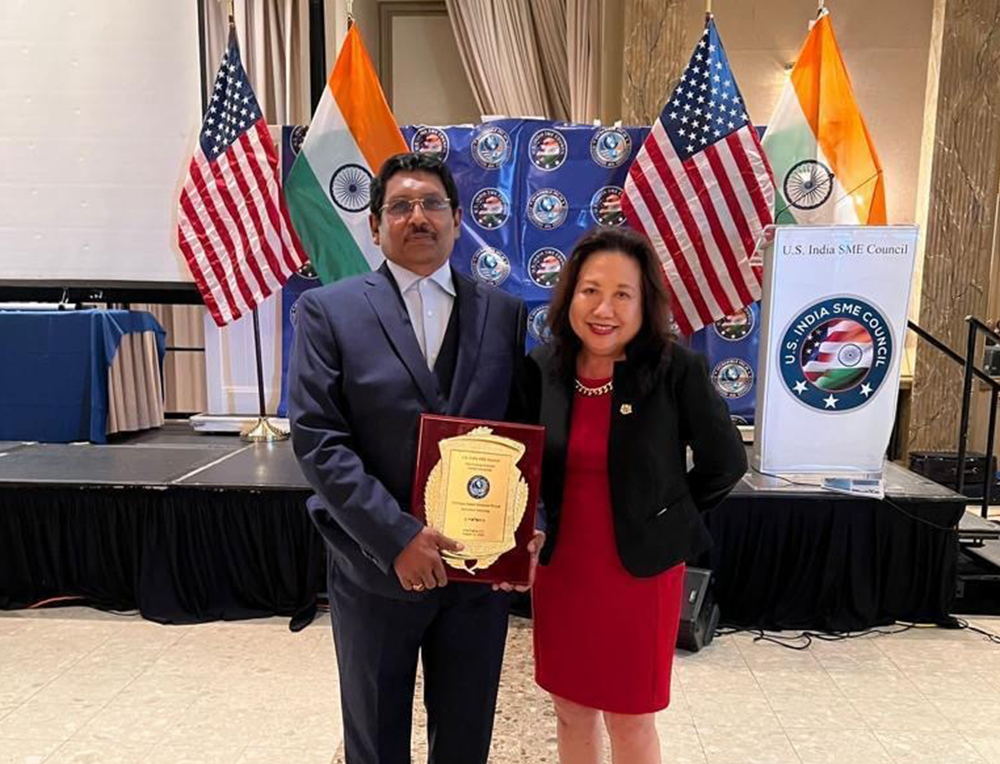 With Susan C. Lee , Maryland, Secretary of State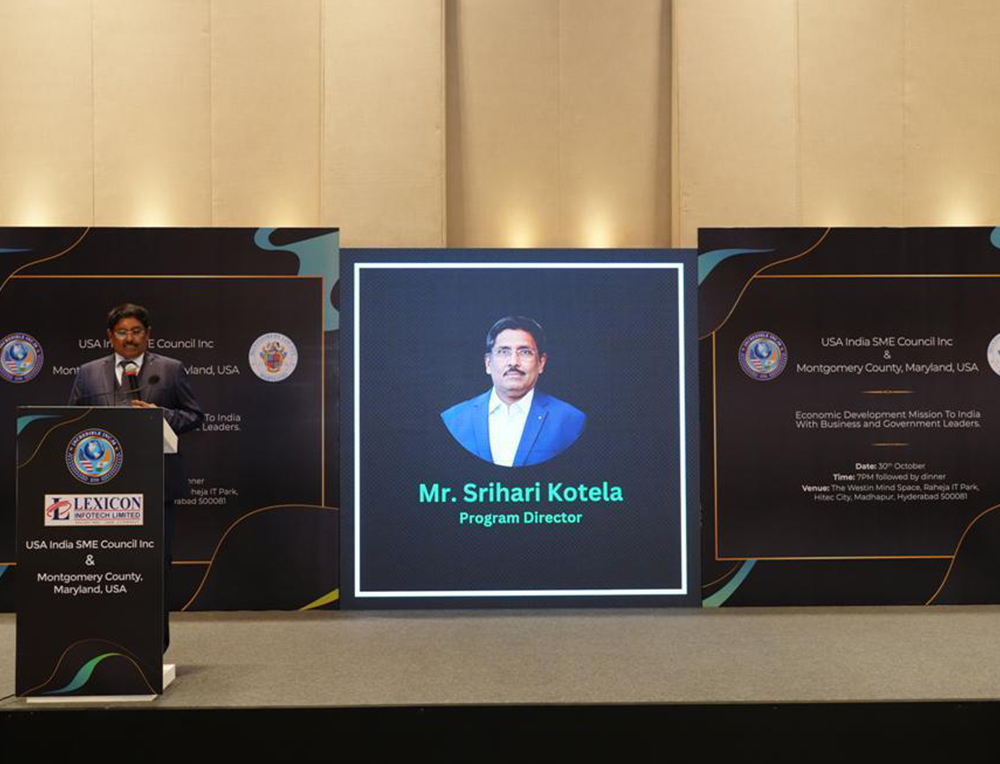 Kotela Srihari speaking at US India SME Council and Montgomery County government delegation,Maryland State at the business event in Hyderabad on 30th October 2023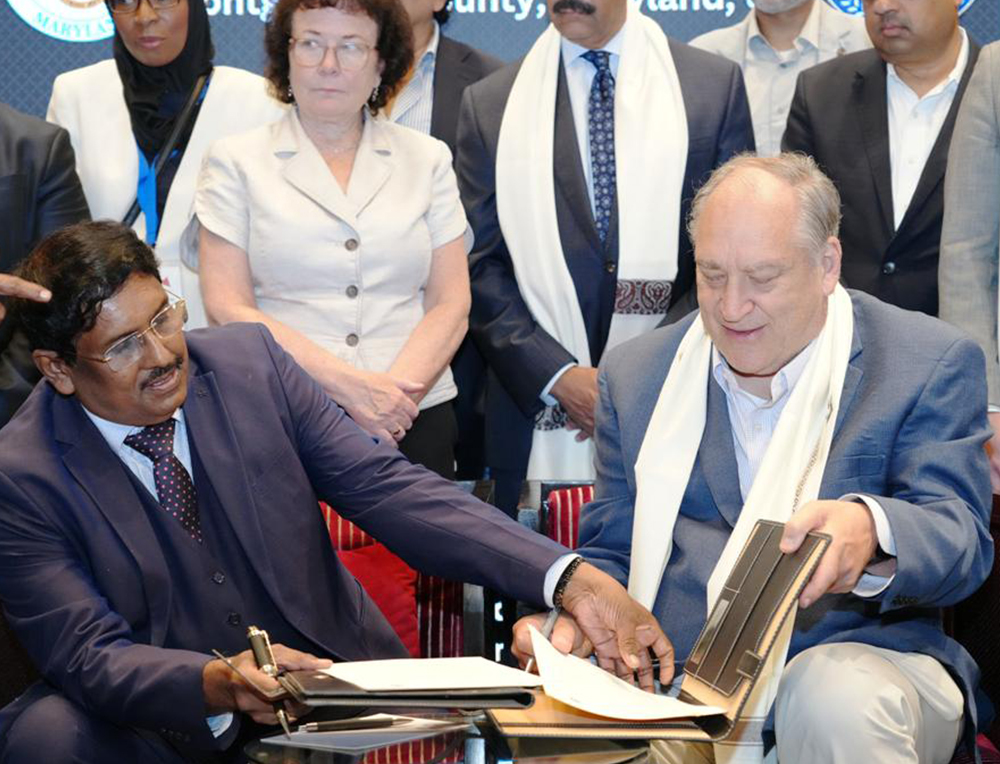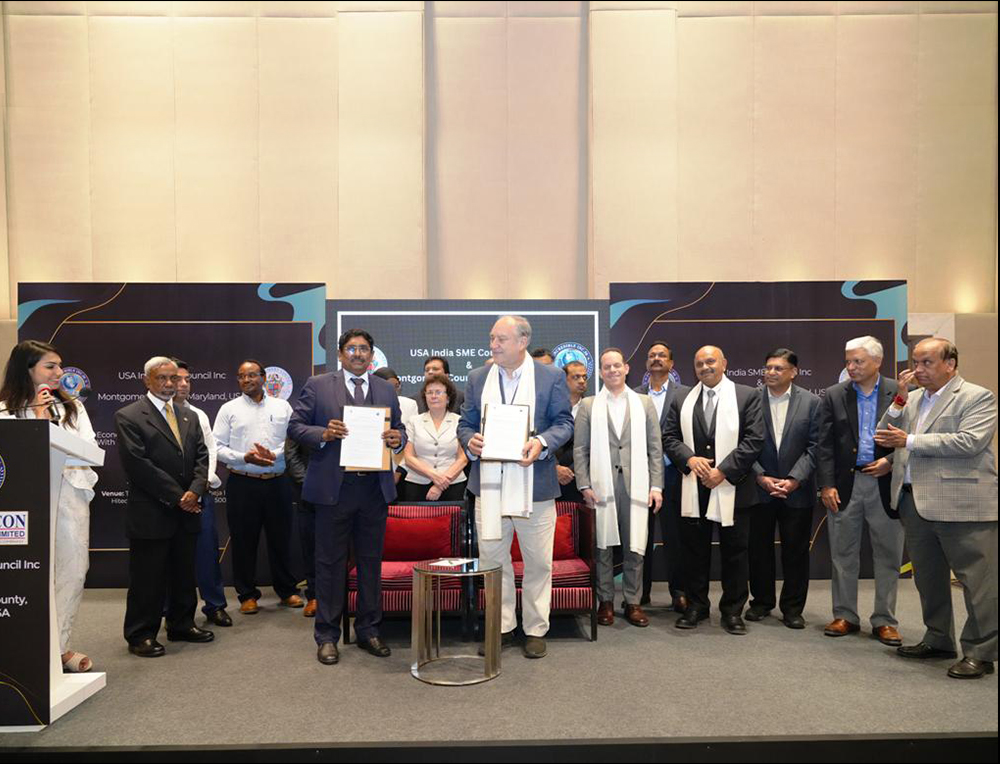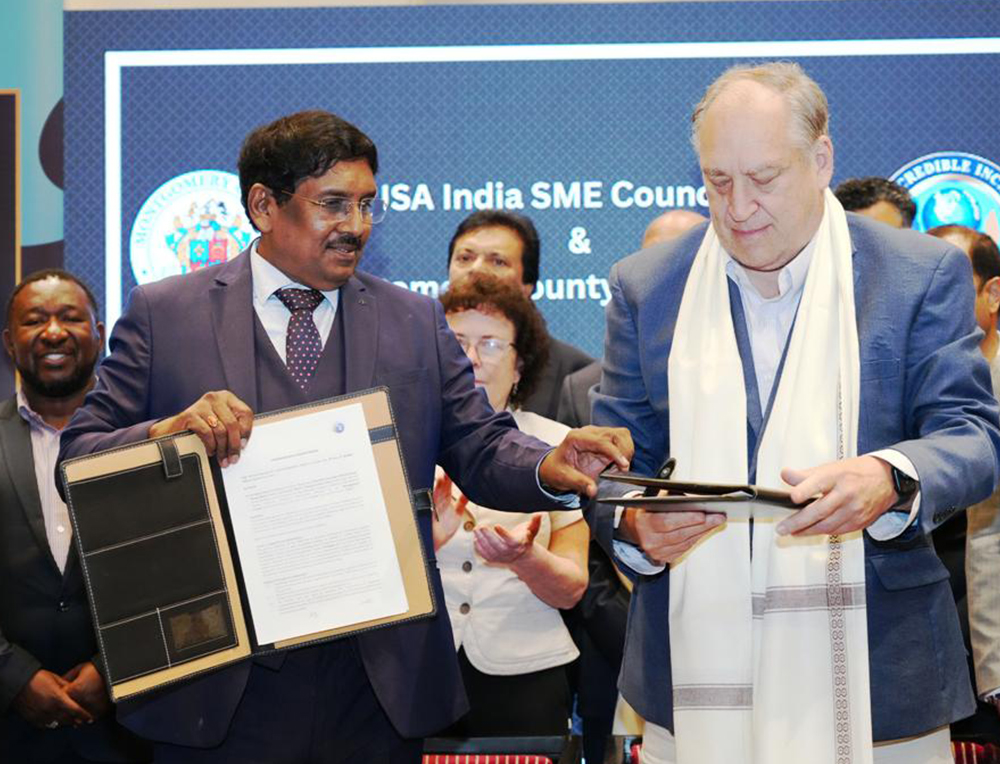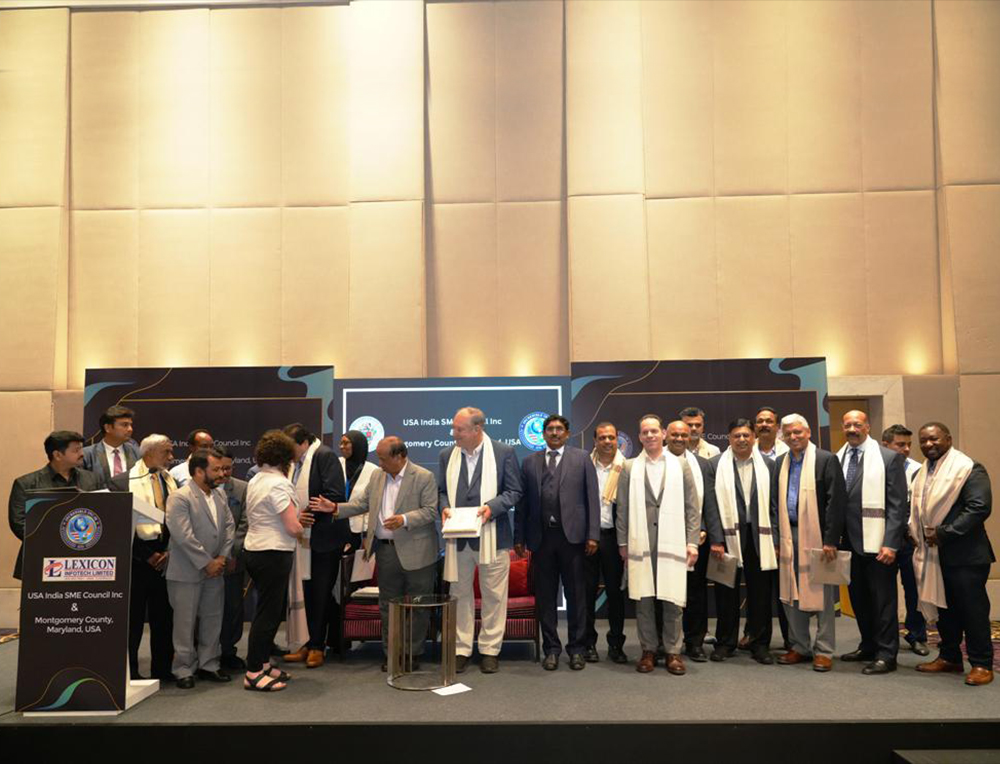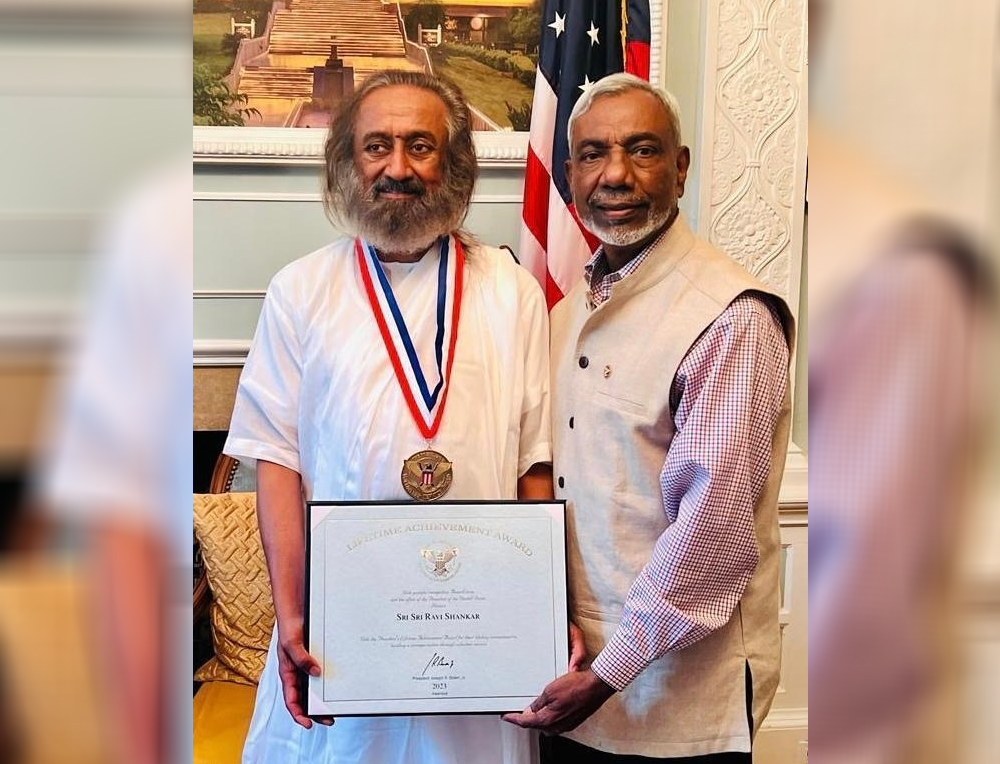 With Sri Sri Ravi Shankar, Yoga guru and Spiritual Leader.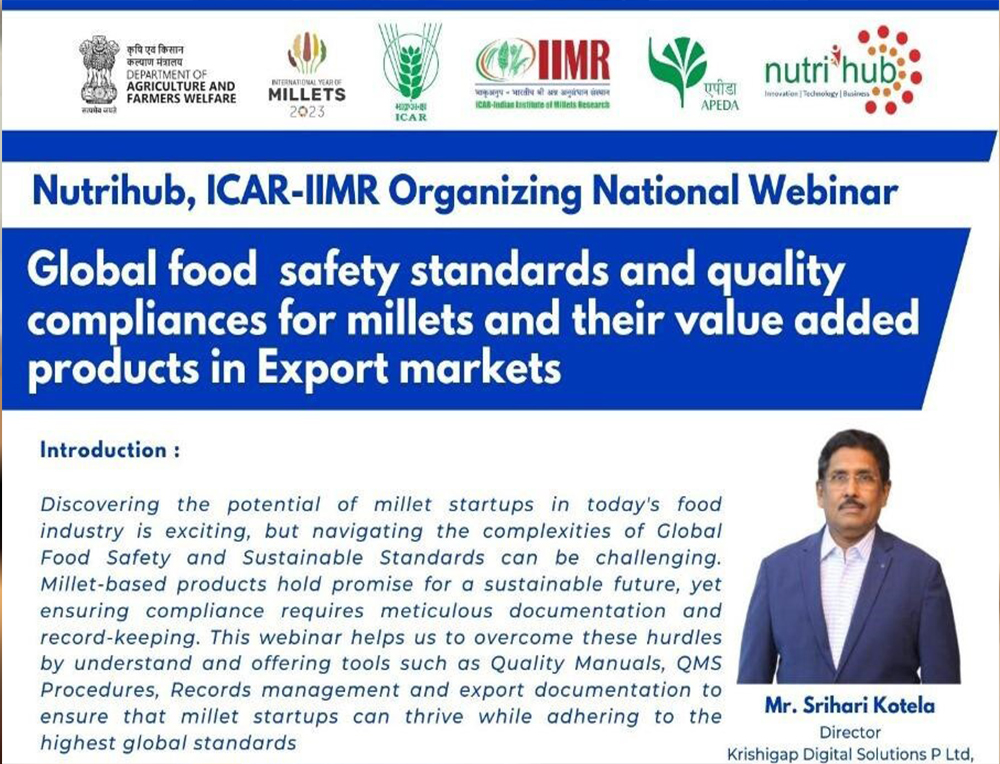 Testimonials
Krishigap has provided training on 1) Food Safety and Hygiene based on HACCP principles, 2) Audit techniques as per ISO 19011 , 3) ISO 22000 Lead Auditor five days course and 4) India Good Agricultural Practices.
The trainer has provided clear explanations and created supporting learning environment. The training greatly improved our knowledge on the assessment techniques on India Good Agricultural Practices
Dr G. Yugandher
Quality Manager
Andhra Pradesh State Organic Products Certification Authority
Our Clients
Andhra Pradesh State Organic Products Certification Authority
Law Farm, ANGRAU Campus, Guntur 522034.
Department of Agriculture
Office of Commissioner & Director of Agriculture Govt of Andhra Pradesh Guntur 522004
Department of Horticulture
Office of Commissioner of Horticulture Govt of Andhra Pradesh Guntur 522004
Farmer Producer Companies
Supported by Govt of Andhra Pradesh, Andhra Pradesh.
Working Towards Sustainable Development Goals of United Nations
Good Health and Well-Being
Decent Work & Economic Growth
Responsible Consumption & Production