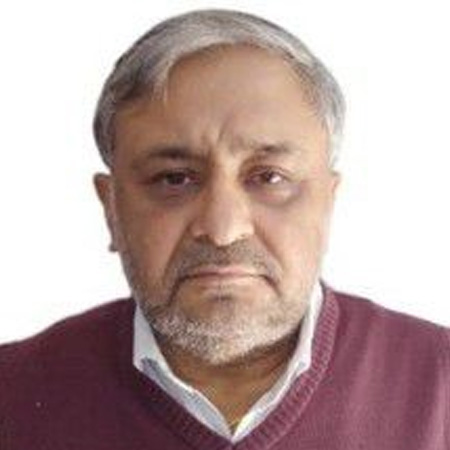 Dr Mohinder Kumar Salooja
Present
Member Scientific Panel of FSSAI: Labelling and Claim/ Advertisement- from 1.3.2023.
Past
Retired Professor (Dairy Technology) & Former Director, School of Agriculture, IGNOU, New Delhi.
Capacity Building in the areas of: Dairy Technology, Food Safety & Entrepreneurial programs.
Design, Development and Delivery of Online and Open and Distance Learning Programs.
Senior research officer on deputation at Planning Commission Govt. of India as Educational planning and research.
Program Coordinator for Four Programs (I ) Diploma in Dairy Technology; (ii) Diploma in Value Added Products from Fruits & Vegetables; (iii) Post Graduate Diploma in Food Safety & Quality Management; and (iv) Ph.D. in Dairy Science & Technology.
Chairman Horticulture Cell, IGNOU in 2009 and 2018 to June, 2019.
Professional Experience
An expert on temperate fruits, diseases and pest management, completed research work on 32 research projects funded internationally and nationally.
Specialized in research on epidemiology, weather monitoring & disease forecasting methods, pesticides mode of action and application.
Significant achievements in production of quality planting material of commercially important temperate fruits, medicinal plants, and floriculture have made.
Established bud wood & Gene bank for fruits, integrated diseases, pests and nutrient management, use of bio-fertilizers & natural/organic farming, crop regulation and energy efficient canopy management.
Acadamic Acheivments
Programs Designed/Developed/Coordinated/Associated under Open and Distance Learning (ODL) in Agriculture and Food Processing - 11 programs.
Developed online programs: PG Diplomas: Food safety and Quality Management and Food Science and Technology. Creation of Online "Safe and Assured Food E-learning" (SAFE) Platform for running PG Diploma in Food Safety and Quality Management and PG Diploma in Food Science and Technology.
Awards and Recognitions
Jawaharlal Nehru Award (ICAR Young Scientist Award for Ph.D).
Commonwealth Scholarship, Australia Plan, during Post-Doctorate.
Education
Post Doctorate from Dairy Research Laboratory, CSIRO, Australia.
Ph.D. Dairy Technology in 1983 from National Dairy Research Institute (NDRI).
M.Sc. Dairy Technology.
B.Sc. Dairy Technology.
ISO 22000:2018 Lead Auditor course in 2020 from CQI-IRCA certified course.