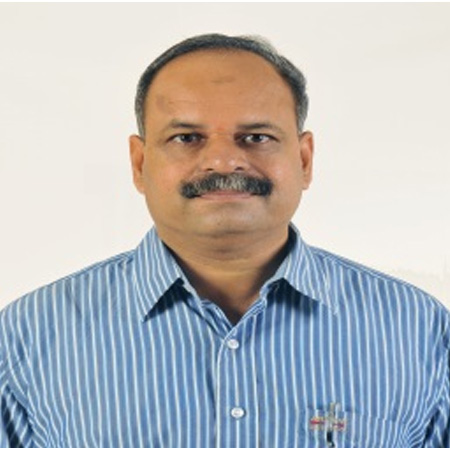 Dr. Vilas A Tonapi
Present
Member Task Force on enhancing production and productivity of Millets-International Year of Millets 2023
Past
Director .Indian Institute of Millets Research ,a premier agricultural research institute engaged in basic and strategic research on sorghum and other Millets under Indian Council of Agricultural Research (ICAR).
Served as Head, Division of Seed Science and Technology, IARI, New Delhi.
Major contributions:
Planning, development and management of crop improvement programs and strategies food and nutritional security of self and cross-pollinated crops for dry and irrigated ecosystems.
He has been the consultant to FAO on seed system development.
He was part of USDA Global ergot collection and characterization mission.
Seed production (breeder to certified) of varieties, composites, hybrids and their parents.
Developmental initiatives in seed Technology, seed quality assurance, new seed policy and development of sustainable Community seed systems.
Farmer participatory seed production, DUS Testing, and seed quality control.
National and international capacity building initiatives in plant breeding and seed production practices.
Research on physiological, biochemical and molecular basis of seed vigour/longevity.
International visit to seven US universities to study crop improvement programs, seed systems, biotechnology and IPR management.
Awards:
He has been awarded RV Swami Nathan Gold medal for his Ph.D and JN TATA endowment award & GRDC fellowship for Post-Doctoral program.
ICAR-IISR award for significant contributions in Seed Science & Technology and NSP (Crops).
Legume Research Editorial Award.
ICAR award for Centre of Excellence in Seed Production.
Two awards- One as best DUS centre and one for capacity building in PPV&FR.
Seeds men Association medal and Award for service to seed industry.
Best Scientist award of Directorate of Sorghum Research, Hyderabad.
J.N.TATA Endowment award, GRDC, Australia & USDA scholarships for PDF.
Kirloskar Vasundhara Mitra Award.
Best AICRP Award for Sorghum-2019 as Project Coordinator Sorghum and Small Millets.
Outstanding Institute Award -2018 as Director of ICAR-IIMR.
PROFESSIONAL MEMBERSHIPS:
Member, Society for Millet Research, Hyderabad.
Treasurer, Society for Millets Research.
President, UAS-AGRICOs Association.
Member, Indian Society of Seed Technology, New Delhi.
Member, Indian Society of Plant Physiology.
Member, Indian society of Agronomy, Hyderabad.
EDUCATION
MSc ( Agri).
Ph.D. in Seed Technology
Post-Doc at University of Queensland, Australia and CRC for Tropical Plant Pathology, Brisbane, Australia